Posts for: October, 2012
By Tanglewood Dental
October 26, 2012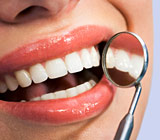 Designing a better smile sometimes requires a change in the size, shape, or color of your teeth. Porcelain laminate veneers (thin layers of dental ceramic material) enhance your appearance by replacing the natural enamel on the outside of your teeth. A veneer is physically bonded to the surface of a tooth, in essence, becoming part of it.
Traditionally, a small amount of the natural tooth enamel is drilled away to allow room for the veneer. But today, in some circumstances, it is possible to use an approach where enamel reduction or preparation is not necessary because the veneers can be bonded directly onto the tooth's natural surface. These are called "Prepless" or "No-prep" veneers, and are used to create aesthetically pleasing and natural looking restorations. An advantage of the prepless procedure is that the process is reversible so that you can give your new smile a "test drive."
You may be a good subject for Prepless veneers if:
Your smile is narrow because the teeth in the sides of your smile are positioned inward and do not show from a frontal view.
There is spacing between your teeth, and the teeth appear too small.
You have a fairly common genetic condition in which one or both of the teeth directly next to the two upper front teeth are very small and peg-shaped.
There is an imbalance between the size of your lips and teeth (large lips and small teeth), which are not in proportion to show off your best smile.
Prepless veneers are probably not for you if:
Your teeth are not aligned properly in your bite.
Your teeth are very crowded, resulting in poor facial profile.
Your teeth are already relatively large or positioned forward.
In these cases you may need to have some form of orthodontic treatment to move your teeth into better position. Sometimes veneers can be used to create an illusion of proper tooth alignment, but some amount of tooth reduction may be required.
We can assess whether prepless veneers are right for you. There is no substitute for an expert dentist's talent and expertise with the various cosmetic techniques available today. These skills combined with a thorough diagnostic evaluation, and a clear understanding of your goals, are the keys to providing you with a successful and beautiful smile.
Contact us today to schedule an appointment or to discuss your questions about cosmetic dentistry. You can also learn more about prepless veneers by reading the Dear Doctor magazine article "Porcelain Veneers Without the Drill."
By Tanglewood Dental
October 11, 2012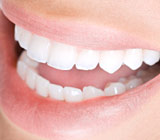 The goal of restorative dentistry is to return the teeth to full form (shape) and function. For years, a key tool for achieving this goal has been through the use of metal amalgams (silver looking dental fillings). However, this technique does have some disadvantages. One is the fact that they can involve removal of healthy tooth structure to retain them. Too much "undercutting" can undermine and weaken a tooth resulting in less resistance to biting forces possibly leading to fatigue fractures and cracked tooth syndrome. Another approach is call "biomimetic" which literally means mimicking life. This approach to dentistry is made possible through the structured use of tooth-like materials such as composite resins. Scientific studies and clinical experience have validated their use as both safe and predictable.
By mimicking life, we rely upon our delicate balance of artistry, experience and expertise to provide you with properly restored teeth that function and wear normally, while appearing indistinguishable from natural teeth. Dental composite are now the most commonly used materials for tooth-colored adhesive restorations and have properties similar to a natural tooth's enamel and dentin. They consist of resin which are plastic and fillers made of silica (a form of glass). The fillers give the composites wear resistance and translucency (see through properties). However, most of the properties of enamel are also mimicked quite well by dental porcelains. Porcelains are a form of ceramic, that are formed by the action of heat. Dental porcelains come in all colors and shades so we can easily and perfectly match the color of virtually any natural tooth. As for longevity, porcelain is typically your best option because it is the closest option in mimicking a natural tooth.
To learn more on this subject, you can continue reading the Dear Doctor magazine article "The Natural Beauty of Tooth Colored Fillings." Or contact us today to schedule an appointment to discuss your specific questions.