Posts for: April, 2013
By Tanglewood Dental
April 20, 2013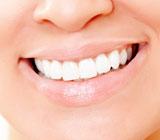 Clothing and hair styles may come and go, but a dazzling smile is always in fashion! If you're considering options for perking up your appearance, brightening your pearly whites is a quick and affordable way to achieve eye-catching results.
You have several choices when it comes to teeth whitening. But to get the safest, most appropriate, and most satisfying results, you should start with a proper dental examination. A professional assessment of your oral health can determine the cause of your tooth discoloration and may reveal the need for a particular treatment before, or in addition to brightening the color of your teeth.
Brightening Options
When we talk about teeth whitening, we generally are referring to "bleaching," which actually returns your teeth to their natural tooth color. A thorough cleaning — generally part of a routine checkup — often can remove surface discoloration/staining (such as coffee, tea, tobacco or red wine).
There are basically three approaches for external bleaching/whitening of your teeth. They vary based on the strength of the bleaching solution, method of application, duration of treatment, and cost considerations.
Professional In-Office Whitening. This approach involves the carefully controlled application by a dental professional of a powerful and fast-acting concentration of hydrogen peroxide gel. Professional whitening can achieve the most significant color change in the shortest amount of time, but it is pricier than the other options.
Professionally Dispensed Take-Home Whitening Kits. These include a lower-strength peroxide gel applied via flexible plastic bleaching trays custom made by our office specifically for your teeth. The tailored fit of the trays helps ensure an even and thorough coating. A more affordable option than the in-office procedure, it also requires more time to achieve similar results.
Over-the-Counter Products. These feature the lowest-concentration bleaching gel, which is applied to the teeth using one-size-fits-all trays or strips, or a paint-on applicator. While they are the least expensive option, they take the longest to achieve maximum results and may not reach all teeth.
If you have questions about teeth whitening, please contact us or schedule an appointment for a consultation. You can learn more in the Dear Doctor magazine articles "Teeth Whitening" and "Important Teeth Whitening Questions Answered."
By Tanglewood Dental
April 04, 2013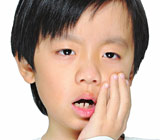 It's 3:00 PM, your child has just come back from the school playground — and she's complaining of a toothache that's making her miserable. She can't seem to say if there was a particular injury or a blow, but the more she talks about it, the worse it gets. You're the parent... what are you going to do now?
If you've ever been through this type of situation, you know that a calm demeanor and a little TLC can go a long way. But how do you know whether you're facing a dental emergency, or a routine booboo? Here are a few general rules that may help.
First, relax: Without a fever and facial swelling, a child's toothache isn't usually an emergency. But any tooth pain that keeps a child up at night or lasts into the next day should be evaluated by a dentist. Even if it's nothing but a small cavity (the most common cause of toothache) you don't want to let it go untreated. That could allow it to turn from a small discomfort into a major problem — like a painful abscess.
There are some things you can do at home to try and get a handle on what's causing the pain. Encourage the child to show you exactly where the pain is located, and to tell you when and how it started. Then, examine the area closely. Look for obvious brown spots, or even tiny cavities (holes) on biting surfaces or between teeth, which might indicate decay. Also check the gums surrounding the tooth, to see if there are sores or swelling.
You may find evidence of a traumatic injury, like a cut or bruise — or, if only swelling is apparent, it may mean an abscess has formed. If nothing looks amiss, try gently flossing on either side of the hurting tooth. This may dislodge a particle of food that's causing pain and pressure.
If the pain persists, you can try giving an appropriate dose of ibuprofen or acetaminophen, or applying an ice pack on the outside of the jaw — one minute on and one minute off. But even if you can make the immediate pain go away, don't neglect the situation that caused it. Unless you're absolutely sure you know why the toothache occurred, you should bring the child in for an examination. It will put your mind at rest — and maybe prevent a bigger problem down the road.
If you have questions about toothaches in children, please contact us or schedule an appointment for a consultation. You can learn more in the Dear Doctor magazine article "A Child's Toothache."