Posts for: October, 2013
By Tanglewood Dental
October 23, 2013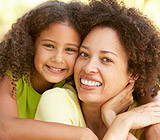 It is sometimes hard to believe all of the features and characteristics that we inherit from our parents. Whether you're tall, short, blue-eyed or blonde, you can usually attribute some of these features to your mother and father. Of course, the downside of genetics is that diseases and disorders are also linked to genes.
Well, you can add gum tissue to that list as well! Genetics actually determines whether you have what we call "thin" or "thick" gum tissue. How does this work? Well, the type of gum tissue you have relies heavily on the shape of your tooth, which indeed is genetically-coded. If you have a triangular tooth shape, you'll likely have thin gums. If you have a squarer tooth shape, you'll usually have thick gums.
So, what can you expect from each tissue type?
If you have a thin gum tissue type, you are more likely to have gum recession. Watch out for the following signs of gum recession:
Sensitivity to hot or cold, even without the presence of dental decay
If you have crowns on your teeth, you may see a dark gray line at the gum line from the metal casting beneath the crown
Small dark triangular spaces between teeth
On the other hand, if you have a thicker tissue type, your gums are more vulnerable to dental disease through a condition called "pocketing." This happens when bacterial plaque causes your tissue to become inflamed, lose its attachment to the teeth and develop a pocket. Pocketing can result in bone loss, and, in worst-case scenarios, tooth loss.
It's important to note that while we use these terms to categorize different tissue types for treatment decisions, your tissue may also fall somewhere in between the two varieties.
So, how can you prevent gum disease? Daily oral hygiene is the best way to ensure proper care of your gums, no matter what type you have. Be sure to brush twice daily (use a soft toothbrush) and floss regularly at night. Floss gently until you hear a squeak, but watch out for your gum line. And of course, continue to visit us two times a year, so that we can assess whether you are in danger of developing gum disease.
If you would like more information about genetics and gum disease, please contact us or schedule an appointment for a consultation. You can also learn more by reading the Dear Doctor magazine article "Genetics and Gum Tissue Types."
By Tanglewood Dental
October 08, 2013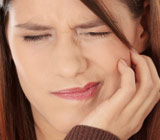 When you or a family member takes a traumatic hit to the mouth, what should you do? Besides immediate first aid, your next action will depend on the extent of damage to any teeth. What you do and when you do it may even determine whether an injured tooth is eventually saved or lost.
If a tooth has been completely knocked out, you have about five minutes to replace the tooth in the socket to give it the best chance of reattachment and long-term survival. While we can certainly perform this action in our office, getting to us within five minutes may not be possible. Fortunately, any person can perform this action on site (see the article linked below for basic instructions on replantation). If for some that's not possible, you should control bleeding at the tooth site with direct pressure, place the recovered tooth in milk or the patient's saliva, and see us as soon as possible.
If, however, the injured tooth has been obviously knocked out of line but not completely detached from its socket, you have a small cushion of time to seek dental treatment — but not much. For this degree of injury, you should see us within six hours of the incident. We will be able to determine the exact nature of the injury, and treat the condition by moving the teeth back into proper position and splinting them.
You have up to twelve hours for broken or chipped teeth still in their normal position. Try to locate and save any broken-off fragments — it may be possible to re-bond them to the teeth. Although it may not be as urgent as other situations, you should still seek treatment as soon as possible. A broken tooth could leave the inner pulp exposed — a situation that left untreated could lead to eventual tooth loss.
Traumatic injuries to the mouth can have serious consequences for your long-term dental health. With our consultation and treatment efforts, we can help you save an injured tooth.
If you would like more information on caring for dental injuries, please contact us or schedule an appointment for a consultation. You can also learn more about this topic by reading the Dear Doctor magazine article "The Field-Side Guide to Dental Injuries."