Posts for: July, 2014
By Tanglewood Dental
July 17, 2014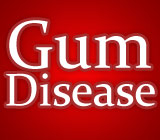 Periodontal (gum) disease is an infectious disease that progressively weakens the attachment of supporting tissues to the teeth, including gums, ligaments and bone. If not stopped, the loss of attachment will eventually lead to bone and tooth loss.
A thin layer of plaque that builds up on teeth (mainly due to poor oral hygiene habits) is the main breeding ground for the bacteria that cause gum disease. Our main treatment goal is to remove as much of this plaque as possible from tooth and gum surfaces. Much of the plaque can be removed using special hand or ultrasonic instruments that deep clean dental surfaces, including the roots. But while effective, these manual techniques may not address the full extent of infection, especially if the disease is well advanced.
If severe bone loss has already occurred, deep pockets of infection may have developed. As bone loss progresses, teeth with multiple roots may also develop an anatomical problem known as furcation invasions where the roots of the tooth branch off. If there continues to be signs of disease, like gum inflammation, bleeding or pus formation, it's these hard to reach areas that may still be a problem even after extensive treatment. If so, we may need to take a different approach with antimicrobial or antibiotic products.
The most effective antimicrobial substance for reducing bacteria in biofilm is a chlorhexidine mouthrinse. The typical 0.12% solution is only available by prescription — if taken for a prolonged time it can result in tooth staining, affected taste or mouth irritation. To assure the solution reaches below the gum line, it will need to be applied by us in the office, followed up flushing irrigation of the affected area.
Another alternative is topically applied antibiotics that can stop or even reverse the progression of gum disease. There's evidence that topical applications can penetrate into these deeper areas of infection. A common antibiotic used in this way is tetracycline, which has been shown to stop inflammation and infection.
These treatments don't eliminate the need for mechanical cleaning, and the prolonged use of antibacterial products can have a detrimental effect on "good" bacteria (needed, for example, to complete the digestive process). It will depend on the extent of the gum disease to determine how successful conservative treatment may be. It's also important that you contribute to your own dental health with a renewed daily oral hygiene habit.
If you would like more information on treatments for gum disease, please contact us or schedule an appointment for a consultation. You can also learn more about this topic by reading the Dear Doctor magazine article "Treating Difficult Areas of Periodontal Disease."
By Tanglewood Dental
July 02, 2014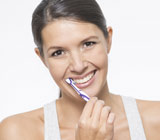 If you're in the habit of making New Year's resolutions, perhaps you've made familiar promises like losing weight, running a 5k race or joining a gym. How about this one: "I resolve this year to take better care of my teeth." Better yet, you needn't wait for the next January 1st — you can begin better oral hygiene habits today.
Although maybe not as glamorous as other self-improvement habits, oral hygiene still promises huge benefits not only for your teeth and gums, but also for your general health and possibly your wallet. Daily brushing and flossing reduces your risk of tooth decay and periodontal (gum) disease, which can in turn reduce your long-term dental care costs. Besides, clean teeth just look better!
If brushing your teeth hasn't been a regular habit for you, here are a few tips to get you on the right track:
Pick the right brush. For most people, a soft bristled, multi-tufted toothbrush is the best choice. If you're not sure what kind of brush to use, ask us for recommendations.
Look for the basics in toothpaste. Store shelves are filled with toothpastes promising everything from teeth whitening to tartar control. Just be sure of two things: that the product contains fluoride (proven to reduce the risk of tooth decay) and it has the American Dental Association's Seal of Approval. If you have sensitive teeth, ask us about toothpaste options that address this or other special situations.
Easy does it with the technique. Over-vigorous brushing can harm your teeth's enamel and cause gum recession. Hold the brush handle between your fingertips with no more pressure than you would hold a pencil. Position the brush-head at the gum line at about a 45-degree angle and gently clean all your tooth surfaces. If you're trying this approach for the first time, the task should take about two minutes.
Visit your dentist twice a year to keep on track. Think of your dental healthcare team as your "personal trainers" in oral hygiene. Besides monitoring your overall dental health and removing hard to reach plaque through semi-annual cleanings, they'll also coach you on your new lifetime habit of better oral hygiene.
If you would like more information on oral hygiene, please contact us or schedule an appointment for a consultation. You can also learn more about this topic by reading the Dear Doctor magazine article "Oral Hygiene."