Posts for: April, 2016
By Tanglewood Dental
April 28, 2016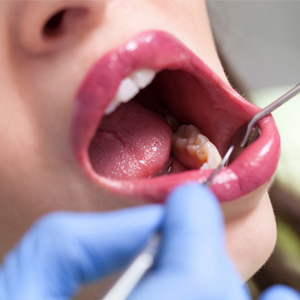 Your regular dental checkups should periodically include an important screening for oral cancer, especially as you grow older. Although oral cancers make up less than 3% of all other types, they're among the most deadly with a 58% survival rate after five years.
Besides hereditary factors, oral cancer is strongly linked to tobacco use, alcohol abuse or diets low in fresh fruits and vegetables. It's also a greater concern as we age: 90% of new cases of oral cancer occur in people over the age of 40, heightening the need for regular screenings. These screenings become all the more important because many early sores or lesions can mimic other conditions like canker sores — without early detection, the disease could already be in advanced stages when it's diagnosed.
An oral screening for cancer involves both sight and touch. We'll first look for any suspicious lesions and red or white patches in the soft tissues of the face, neck, lips and mouth. We'll then feel for any abnormal lumps on the mouth floor, the sides of the neck and in gland locations. We'll also examine all sides of the tongue including underneath, as well as the tissues lining the back of your throat.
If we notice anything that's concerning we may then perform a biopsy by removing a small bit of the suspicious tissue and have it examined microscopically for the presence of cancer cells. We may also remove any lesions deemed pre-cancerous as an added precaution against possible cancer development.
The American Cancer Society recommends an oral cancer screening annually for people forty years or older and every three years for people between the ages of 20 and 39. Even better, we recommend all adults undergo a screening every year. This, along with ending tobacco use and other lifestyle and dietary changes, will greatly improve your chances of remaining free of oral cancer.
If you would like more information on detecting and treating oral cancer, please contact us or schedule an appointment for a consultation. You can also learn more about this topic by reading the Dear Doctor magazine article "Oral Cancer."
By Tanglewood Dental
April 13, 2016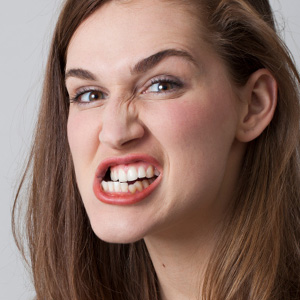 Modern life can be demanding. The body helps us rise to the occasion through responses we collectively call stress.
But while stress can be a good thing, it can also overwhelm us and manifest in some harmful way: bouts of back pain, stomach ulcers or even acne. It could also trigger tooth grinding, often occurring as we sleep. And like other stress relievers, tooth grinding can be detrimental to your health long term.
Teeth-on-teeth contact occurs normally when we eat or speak, or simply as our jaws contact each other with glancing touches hundreds if not thousands of times a day. Such normal contact is beneficial because it stimulates healthy bone growth in the jaw. But if the forces created exceed the normal range as with tooth grinding (up to ten times), it can cause a bevy of problems to the teeth and jaws.
While excessive jaw motion during teeth grinding can cause inflammation and painful spasms in the muscles, the greater danger is to the teeth, which could even fracture from the high amount of force. The more common occurrence, though, is an increased rate of enamel erosion, which causes the tooth to lose vital structure and eventually appear shorter in appearance.
Fortunately, there are ways to reduce teeth grinding or its severity. The first order of business is to treat its effects by reducing its symptoms and ongoing damage. We can recommend some behavior modification techniques to alter the frequency of the habit or a night guard to protect the teeth from the intensity of the habit if you're unable to change the behavior.
A custom-fitted night or occlusal guard, a retainer-like dental appliance made of smooth acrylic plastic is designed so that the lower teeth glide over the guard surface when grinding and can't make solid contact with the upper teeth. This reduces the generated force and helps protect the teeth.
In the long term, though, you should address the root cause — how you're handling daily stress. Treatment by a psychotherapist or counselor, for example, could help you develop ways to channel stress in more productive ways.
However your treatment strategy develops, it's important to address stress and teeth grinding as soon as possible. Controlling it will have long-term benefits for your teeth and smile.
If you would like more information on dealing with stress that causes tooth grinding, please contact us or schedule an appointment for a consultation. You can also learn more about this topic by reading the Dear Doctor magazine article "Stress & Tooth Habits."