Posts for: July, 2016
By Tanglewood Dental
July 20, 2016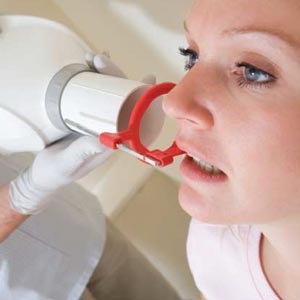 It's difficult to measure how x-ray imaging has transformed dentistry since its use became prominent a half century ago. As equipment and methods standardized, the technology revolutionized the way we diagnose tooth decay and other mouth-related issues.
One of the more useful of these methods is called the bitewing x-ray. The term comes from the shape of the device a patient holds between their teeth with the film attached on the side toward their tongue. We direct the x-ray beam to the outside of the patient's cheek, where it passes through the teeth to expose on the film. Its particular design provides clearer images since the patient's bite helps keep the film still and distortion-free, making it easier to view signs of early tooth decay.
Bitewing x-rays usually consist of four films, two on either side of the mouth, necessary to capture all of the teeth (children with smaller jaws, however, often only require one film per side). How frequently they're conducted depends on a number of factors, including the patient's age: children or young adolescents are usually filmed more frequently than adults, usually every six to twelve months. Frequency also depends on a patient's particular decay risk — the higher the risk the more frequent the x-ray.
Regardless of how often they're performed, a similar application principle applies with bitewing x-rays as with any other radiological method: As Low As Reasonably Achievable (ALARA). With the ALARA principle in other words, we're looking for that sweet spot where we're able to detect the earliest stages of dental disease with the least amount of radiation exposure.
Bitewings fit this principle well: a patient receives only a fraction of the radiation exposure from a four-film bitewing as they do from a daily dose of environmental radiation. Factor in new digital technology that reduces exposure rates and bitewings pose virtually no health risk to patients, especially if conducted in a prudent manner.
The benefits are well worth it. Thanks to bitewing x-rays we may be able to diagnose decay early and stop it before it causes you or your family member extensive tooth damage.
If you would like more information on the importance of x-rays in dentistry, please contact us or schedule an appointment for a consultation.
By Tanglewood Dental
July 05, 2016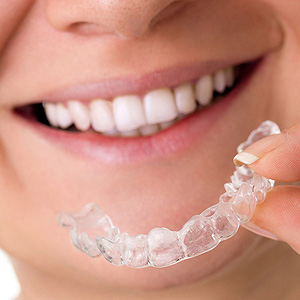 Wearing braces isn't just for teenagers — straightening teeth can be just as viable a need when you're an adult. For example, it may be necessary to first move teeth away from an empty tooth socket before you obtain a dental implant or other restoration.
But braces could have complications, especially if you have periodontal (gum) disease. These infections caused by plaque, a thin film of bacteria and food particles, inflame and weaken gum tissues and erode supporting bone. It can be treated and brought under control — but keeping it under control requires daily brushing and flossing, along with frequent office cleanings and checkups.
Braces can make this more difficult: it's harder to brush and floss effectively through the hardware of brackets and wires, which can give plaque a chance to build up. Patients susceptible to gum disease are more likely to have re-infections while wearing braces. The hardware can also cause enamel to come in prolonged contact with acid, which can dissolve its mineral content and open the door to tooth decay.
Clear aligners are an alternative to braces that can accomplish tooth movement while minimizing infection flare-ups for people with gum disease. Aligners are a series of customized clear plastic trays worn over the teeth, with each succeeding tray incrementally moving the teeth further than the preceding one. After wearing one tray for a specified time period, you then switch to the next tray. The teeth gradually move to the desired new position over the course of the aligner series.
This option is especially advantageous for gum disease patients because the trays can be removed temporarily for brushing and flossing. There are also other benefits: we can hide a missing tooth space with a temporary false tooth attached to the aligner; and, they're nearly invisible so it won't be obvious to others you're undergoing orthodontic treatment.
Not all orthodontic situations benefit from this alternative, while some cases may call for a combination approach between aligners and braces. But in the right setting, clear aligners are a good choice for not only obtaining better teeth position, but also helping you avoid a new encounter with dental disease.
If you would like more information on orthodontic treatments for adult teeth, please contact us or schedule an appointment for a consultation.