Posts for: August, 2016
By Tanglewood Dental
August 19, 2016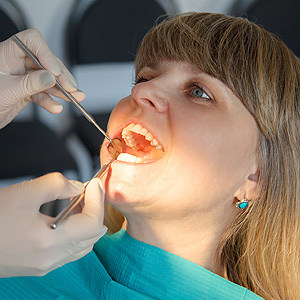 Since the late 19th Century, dentists have used established protocols to successfully prevent and treat tooth decay. But there've been changes to this approach the last few years to improve its effectiveness, changes we now refer to as Minimally Invasive Dentistry or MID.
The older approach for treating dental caries (tooth decay) follows the protocols established by Dr. G.V. Black, considered the father of modern dentistry. Black advocated removing not only decayed structure but also some of the healthier but vulnerable portions of a tooth, to avoid further decay and make the tooth easier to clean. This resulted in larger fillings, although they've become smaller as dental techniques have advanced.
MID, on the other hand, aims to remove as little tooth structure as possible while still effectively treating and preventing future decay. To achieve that goal we begin first with a complete assessment of a patient's individual decay risk, known as Caries Management By Risk Assessment (CAMBRA).
With CAMBRA, we're looking at other factors besides individual tooth health: a patient's hygiene, lifestyle and dietary habits; the types and amount of bacteria present; and the quality of saliva flow, needed to neutralize mouth acid. With these the results we develop a customized prevention and treatment strategy.
MID also focuses on detecting dental caries as early as possible. Besides traditional x-rays, we're beginning to use other methods like dental microscopes, laser fluorescence, infrared photography or optical scanning. Early detection leads to early intervention, and with techniques that are much less invasive than the traditional approach.
The new approach also changes how we repair decayed teeth. We're increasingly using air abrasion, a technology that uses fine particles in a pressurized air stream to remove softer decayed tooth material and less healthy structure than the traditional dental drill. We're also using composite resin and other advanced materials for filings: these tooth-colored materials are stronger than previous versions and are quickly taking the place of metal amalgam, requiring less structural removal to accommodate them.
MID's core principles are early disease detection, proactive prevention and treatment with less structural removal. With this enhanced approach to effective dentistry, we're keeping your teeth healthy with minimal discomfort, lower costs and less long-term impact.
If you would like more information on the benefits of the MID approach, please contact us or schedule an appointment for a consultation.
By Tanglewood Dental
August 04, 2016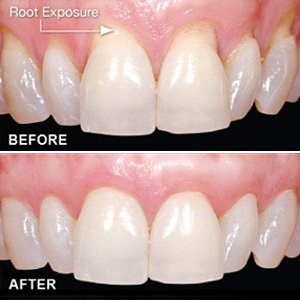 Gum recession — when the gum tissue covering teeth wears away — is a serious matter. If the roots become exposed you'll not only have increased sensitivity and possible discomfort, your teeth can become more susceptible to decay.
There are a number of reasons for gum recession, including overaggressive brushing and flossing, poor fitting appliances like dentures or braces, or genetics (inheriting a thin gum tissue type or poor tooth position). Perhaps the most common reason, though, is periodontal (gum) disease. Caused by bacterial plaque, a thin film of food particles that builds up on tooth surfaces, the disease weakens the gum tissues around teeth, causing them ultimately to detach and "roll up" toward the roots.
Treating the gum infection by removing the built-up plaque and calculus (hardened plaque deposits) will help stop recession or even reverse it. Â As we remove plaque the infection subsides and the gums cease to be inflamed. If they haven't receded too far they may re-grow and renew their attachment to the teeth.
In other cases, though, the recession may have progressed too far and too rapidly toward root exposure. Gums in this condition may require tissue grafts to the recessed area to create or regenerate new tissue.
Most grafting techniques fall into one of two categories. The first is known as free gingival grafting where a thin layer of skin is removed or "freed" from the roof of the patient's mouth (the palate), shaped and then stitched to the recession site.
The second category is called connective tissue grafting, most often used to cover exposed roots. In this case the donor material is transplanted from the donor site to the recipient site, but the recipient site's tissue covers the donor connective tissue graft as it still maintains a physical attachment to the original location. The recipient site can thus maintain a blood supply, which can result in quicker, more comfortable healing than with free gingival grafting.
Connective tissue grafting does, however, require sophisticated microsurgical techniques, along with the surgeon's in-depth skill and art, to prepare both the donor and recipient sites. Allografts (donor skin from another person) may also be used as a donor tissue and placed beneath the recipient site tissue thereby avoiding a second surgical site.
Gum tissue grafting can be an intense undertaking, but the results can be astounding. Not only will restoring recessed gum tissues give your teeth a new lease on life, it will revitalize your smile.
If you would like more information on treatment for gum recession, please contact us or schedule an appointment for a consultation. You can also learn more about this topic by reading the Dear Doctor magazine article "Periodontal Plastic Surgery."