Posts for: October, 2016
By Tanglewood Dental
October 26, 2016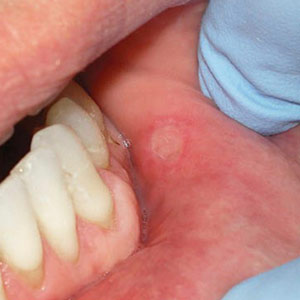 They seemingly pop up out of the blue inside your mouth: tiny sores that are sometimes painful — and always annoying. Then, in about a week to ten days these small, irritating lesions are gone.
They're known as canker sores: the most common break out in the linings of the mouth, including the cheeks, lips, under the tongue or even the back of the throat. Medically known as aphthous ulcers, you'll recognize these round lesions by their yellow-gray center surrounded by a red "halo."
You might feel a tingling sensation a couple of days before an outbreak. Once they appear they usually last a week to ten days; during that time they can cause discomfort especially while eating or drinking.
We don't know fully what causes canker sores, but it's believed they're related to abnormalities in the immune system, the processes in the body that fight infection and disease. High stress or anxiety and certain acidic or spicy foods like citrus fruit or tomato sauce also seem to trigger them.
Most people experience canker sores that range in intensity from slight discomfort to sometimes severe pain. But about 20-25% of people, mostly women, have an acute form known as recurrent aphthous stomatitis (RAS). Thought to be hereditary, RAS produces clusters of ulcers that are almost always painful, and which come and go on a regular basis.
Our main treatment goal with canker sores is to decrease discomfort while the outbreak runs its course and promote rapid healing. There are over-the-counter ointments that often prove effective. For more resistant symptoms we can also prescribe topical or injectable steroids or other medications.
Canker sores are rarely concerning as a significant health issue. You should, however, take an outbreak seriously if it hasn't healed within two weeks, if the outbreaks seem to be increasing in frequency or severity, or you're never without a sore in your mouth. In these cases, we may need to take a tissue sample of the lesion to biopsy for signs of cancer, pre-cancer or some other skin disease.
More than likely, though, the canker sore will be benign albeit annoying. With effective treatment, though, you can get through the outbreak with only a minimal amount of discomfort.
If you would like more information on treating canker sores, please contact us or schedule an appointment for a consultation. You can also learn more about this topic by reading the Dear Doctor magazine article "Mouth Sores."
By Tanglewood Dental
October 11, 2016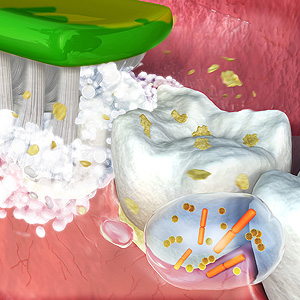 Mention "bacteria" and people begin looking for the germicide. The truth is, though, only a few strains cause disease — the rest are benign or even play a beneficial role.
This may shock you, but your body both inside and out is home to around 100 trillion single-celled organisms, exceeding the number of your native cells by 10 to 1. You won't notice them, though: bacteria are so small they only make up 1 to 3% of your total body mass. And each of us has a unique "microbiome" of micro-organisms: they influence a variety of processes like digestion and metabolism, and some even "teach" our immune systems to distinguish between helpful and harmful bacteria.
Of the 10,000 or more species of bacteria that inhabit the body, perhaps the most studied and understood are in the mouth. We even have a database that catalogs the gene sequences of oral bacteria. And what we've learned has enlarged our understanding of dental disease and how to prevent or treat it.
This new knowledge, for example, confirms that many of our modern lifestyle habits adversely affect oral health. For example, researchers have found higher concentrations of Streptococcus mutans, the bacteria most responsible for tooth decay, in current samples of biofilm than in those from preindustrial eras. The culprit seems to be the modern diet rich with carbohydrates like sugar that bacteria eat. Cigarette smoking can also make the mouth friendlier to disease-causing bacteria.
On the bright side, our growing knowledge of oral bacteria is helping us devise better prevention and treatment strategies. One example is the use of antibiotics to reduce the populations of disease-causing oral bacteria.
The broad, traditional approach kills not only malevolent bacteria, but beneficial strains as well. The approach may also be helping bad bacteria become resistant to common antibiotics. A newer approach targets specific bacteria with custom-designed antibiotics that won't kill other bacteria. There's also increased focus on ways to re-balance a person's normal microbiome if it's become skewed.
As we come to understand bacteria better — both good and bad species — these and other dental care efforts will benefit. With our increasing knowledge of these microorganisms that surround us the future looks bright for better oral health.
If you would like more information on the role of bacteria in oral health, please contact us or schedule an appointment for a consultation. You can also learn more about this topic by reading the Dear Doctor magazine article "New Research Shows Bacteria Essential to Health."