Posts for: March, 2017
By Tanglewood Dental
March 18, 2017
For over three decades, veneers have helped mask dental imperfections like chipping, staining or gaps and improve the appearance of millions of teeth. As the name implies, this thin layer of porcelain covers a tooth's visible surface and accurately mimics the texture, color and translucence of natural teeth.
Veneers could be just the solution you need for a more attractive smile. But before you begin treatment, be sure you have these 3 essentials in place to ensure a successful outcome.
True expectations. While the transformation of a tooth's appearance with a veneer can be astounding, veneers in general do have their limitations. You need an adequate amount of the tooth's structure present for a veneer to properly adhere — if not, you may need to consider a porcelain crown instead. Likewise, gaps and other misalignments may be too great for a veneer to cover: in that case, you should consider orthodontics. A thorough examination beforehand will determine if veneers are the best option for you.
An artisan team. Every veneer is custom made to match an individual patient's tooth shape and color, handcrafted by a skilled dental technician. There's also an art to the dentist preparing the tooth beforehand and then properly positioning the veneer for bonding to achieve the most attractive result. Be sure, then, that your veneer "team" comes highly recommended by others.
The best materials. The first porcelains were powdered glass ceramics mixed with water to form a paste. Technicians shaped the paste in successive layers and as it oven-cured it took on the beautiful translucence of natural teeth. Unfortunately, this type of porcelain could be brittle and prone to shattering when subjected to heavy biting forces. In recent years, though, we've begun to use ceramics reinforced with other materials like Leucite for added strength. Today, the materials dentists use have much better durability.
If you would like more information on porcelain veneers, please contact us or schedule an appointment for a consultation. You can also learn more about this topic by reading the Dear Doctor magazine article "Porcelain Veneers."
By Tanglewood Dental
March 03, 2017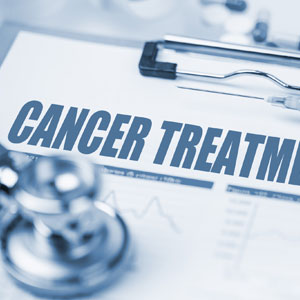 Thanks to treatments like chemotherapy and radiation, your chances of surviving cancer are greater than ever. These treatments, however, often produce unwelcome side effects. Treating throat or oral cancer, for example, could damage your mouth's salivary glands or bone.
Saliva is essential to oral health, providing antibodies to curb the growth of disease-causing bacteria and neutralizing acid, which can erode enamel. But salivary glands damaged during cancer treatment may not be able to produce enough saliva. The resulting "dry mouth" creates an environment conducive to bacterial growth and elevated acid levels.
You can help reduce the effects of dry mouth during your treatment (and after, if the damage is permanent) by drinking more water or by using substances that stimulate saliva. Cutting back on acidic foods and beverages will also help lower your mouth's acidity. And be sure to keep up daily oral hygiene and regular dental visits.
The more ominous threat to oral health during cancer treatment, though, is osteoradionecrosis. This occurs when radiation targets specific areas of bone. The bone can lose blood supply and living cellular tissue, which inhibit its ability to heal or replenish itself. If this occurs in the jawbone of teeth that may be lost, the bone tissue could be adversely affected during healing.
Depending on your treatment needs, your risk for osteoradionecrosis might be unavoidable if teeth are to be lost. It's important we discuss that risk because it could impact future dental treatment. In the worst case, before cancer treatment, we may not be able to save affected teeth and your restorative options might be limited.
If your risk of osteoradionecrosis is minimal, though, we may be able to restore any resulting damaged or missing teeth with a wide range of options like dental implants or crowns before or after your cancer treatment.
As with other aspects of health, taking care of your teeth and gums while undergoing cancer treatment can be challenging; some problems may be unavoidable. But with a proper dental treatment plan during and after chemotherapy and radiation, we can minimize those problems and help to eventually restore your smile.
If you would like more information on smile restoration after cancer, please contact us or schedule an appointment for a consultation.