Posts for: August, 2017
By Tanglewood Dental
August 16, 2017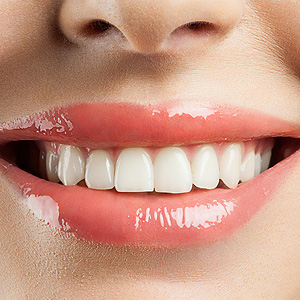 You know the basics for a healthy mouth: daily oral hygiene and regular dental checkups. But there are other elements unique to you that also factor into your oral care: the mouth and facial structure you inherited from your parents (like a poor bite) and your past history with dental disease. Both of these help define your individual risk factors for potential dental problems.
That's why you need a treatment strategy personalized to you to achieve the best health possible for your teeth and gums. We create this plan by using a detailed and thorough 4-step process.
Step 1: Identify your unique risk factors. To find your risk factors for dental disease, we carefully assess your history and other areas of oral function and health: the soundness of your supporting bone and gum structures; your teeth's structural integrity and any effects from decay, enamel erosion or trauma; functional issues like a poor bite, a jaw joint disorder or a grinding habit; and problems with appearance like disproportional gums.
Step 2: Prioritize risk factors and form the treatment plan. Once we've identified your individual risk factors, we assess how each could impact you and whether any require immediate treatment. Any current dental disease should be treated immediately to minimize and prevent further damage. Depending on severity, other issues like bite problems or unattractive teeth may be scheduled for later treatment.
Step 3: Execute the treatment plan. With our priorities in place, we then proceed with treating your teeth and gums, the most pressing needs first. Throughout this step, our goal is to bring your oral health to the highest level possible for you.
Step 4: Monitoring and maintaining health. Once we've achieved an optimum level of health, we must remain vigilant about keeping it. So we monitor for any emerging problems and perform preventive treatments like clinical cleanings to help maintain that healthy state. This also means regularly repeating our 4-step process to identify and update any new, emerging risks and incorporate them into our treatment strategy.
While this process may seem overly methodical, it can actually result in more efficient and cost-effective treatment. It's the best way to ensure good health for your teeth and gums throughout your lifetime.
If you would like more information on creating a long-term dental care plan, please contact us or schedule an appointment for a consultation. You can also learn more about this topic by reading the Dear Doctor magazine article "Successful Dental Treatment: Getting the Best Possible Results."
By Tanglewood Dental
August 01, 2017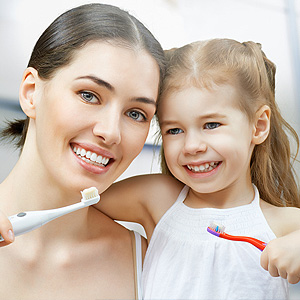 A child's formative years have an immense impact on their physical, mental and emotional well-being. As a parent you want them to have every advantage possible.
That should include a healthy mouth — actions you take now could determine the long-term soundness of their teeth and gums. Here are 5 things you can do to ensure your child's present and future oral health.
Begin oral hygiene habits early. By early, we mean even before their first teeth appear. Wipe their gums after every feeding with a water-soaked cloth or gauze pad; when teeth appear switch to brushing with just a smear of toothpaste on the end of the brush.
Start dental visits around their first birthday. Early dental visits increase the chances of detecting and treating developing problems before they become worse. And starting may also help your child become comfortable with visiting the dentist — waiting until later increases the chances of anxiety and an aversion to dental visits that might carry over into adulthood.
Adopt dental-friendly home and lifestyle habits.  Don't allow your child to sleep with a pacifier or bottle filled with sugary fluids, including breast milk or formula: fill them with water instead. Limit their sugar consumption to small amounts and only at meal times. And be sure to "childproof" your home against hazards, especially sharp-edged furniture that could damage teeth if they make hard contact with it.
Teach them to care for their own teeth. Although you'll need to brush their teeth for them in the beginning, be sure you eventually teach them to perform this vital habit for themselves. To ease the transition try modeling the behavior or make it into an activity you can do together.
Partner with your family dentist. Your dental office can do more than prevent or treat dental disease — they're an important resource in helping you manage your child's dental needs at home. They can coach you on brushing and flossing techniques, and provide information to set your mind at ease about concerns like teething or thumb sucking.
If you would like more information on complete oral care for your child, please contact us or schedule an appointment for a consultation. You can also learn more about this topic by reading the Dear Doctor magazine articles "Dentistry & Oral Health for Children" and "Top 10 Oral Health Tips for Children."