Posts for: September, 2020
By Tanglewood Dental
September 20, 2020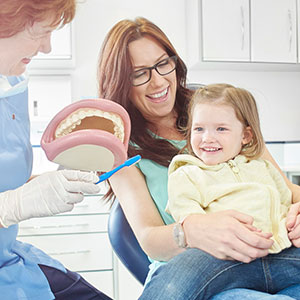 Infancy is perhaps the only time in a person's life where a smile with just a few tiny teeth is still endearing. More will come—and then each will gradually depart, succeeded by permanent replacements.
That short lifespan, though, doesn't diminish their importance. Primary teeth not only provide children the ability to eat solid food and develop speech, but they set the stage for future dental health.
The latter arises from primary teeth's role as placeholders for incoming permanent teeth. Because permanent teeth eruption occurs in stages, primary teeth prevent earlier erupted teeth from drifting into the space intended for a later tooth. If they're lost prematurely and other teeth crowd into the space, the intended tooth may not have enough room to erupt properly, cascading from there into a poor bite (malocclusion).
The most common reason for premature loss is an aggressive form of tooth decay in children under 6 called early childhood caries (ECC). About one in four U.S. children encounter ECC, with those in poverty at higher risk. Infection in one tooth can spread to others, including newly erupted permanent teeth.
The goal then is to prevent ECC as much as possible, and initiate prompt treatment should it still occur. A good prevention strategy has two prongs: the actions and habits of parents or caregivers; and the prevention and treatment measures taken by dental providers.
At home, it's important that you wipe your newborn's gums with a clean, damp cloth after each feeding to reduce bacterial growth. As teeth erupt, switch then to gentle brushing with a rice grain-sized amount of baby toothpaste. You should also limit their sugar consumption, including not allowing them to sleep with a bedtime bottle of any liquid other than water.
It's also important that you start your child's regular dental visits around their first birthday. This allows us to detect any developing cavities, as well as apply sealants and topical fluoride to help prevent decay. And should a cavity develop, regular visits help ensure prompt treatment to preserve the tooth.
Your child's set of primary teeth only last a few short years, but their contribution echoes for a lifetime. Taking these measures to protect them from tooth decay ensures they'll fully make that contribution.
If you would like more information on dental care for children, please contact us or schedule an appointment for a consultation. You can also learn more about this topic by reading the Dear Doctor magazine article "Do Babies Get Tooth Decay?"
By Tanglewood Dental
September 10, 2020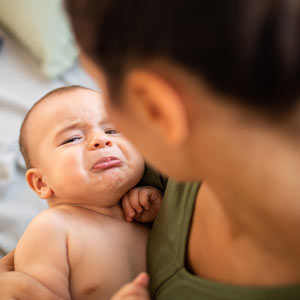 Most babies come into the world ready and able to nourish at their mother's breast—no training required! About one in ten children, though, may have a structural abnormality with their tongue or lip that makes it difficult for them to breastfeed.
The abnormality involves a small strip of tissue called a frenum or frenulum, which is found in the mouth connecting soft tissue to more rigid structures. You'll find a frenum attaching the upper lip to the gums, while another connects the underside of the tongue to the floor of the mouth.
Frenums are a normal part of oral anatomy and usually don't pose a problem. But if the frenum tissue is too short, thick or tight, it could restrict lip or tongue movement. If so, a baby may not be able to achieve a good seal on their mother's nipple, causing them to ineffectively chew rather than suck to access the mother's milk. Such a situation guarantees an unpleasant experience for both mother and baby.
The problem can be addressed with a minor surgical procedure performed in a dentist's office. During the procedure, the dentist first numbs the area with an anesthetic gel. The frenum is then snipped with scissors or a laser.
With very little if any post-procedure care, the baby can immediately begin nursing. But although the physical impediment may be removed, the child may need to "relearn" how to nurse. It may take time for the baby to readjust, and could require help from a professional.
Nursing isn't the only reason for dealing with an abnormally shortened frenum. Abnormal frenums can interfere with speech development and may even widen gaps between the front teeth, contributing to poor bite development. It's often worthwhile to clip a frenum early before it creates other problems.
It isn't absolutely necessary to deal with a "tongue" or "lip tie" in this manner—a baby can be nourished by bottle. But to gain the physical and emotional benefits of breastfeeding, taking care of this particular problem early may be a good option.
If you would like more information on the problem of tongue or lip ties in infants, please contact us or schedule an appointment for a consultation. You can also learn more about this topic by reading the Dear Doctor magazine article "Tongue Ties, Lip Ties and Breastfeeding."