Posts for: September, 2021
By Tanglewood Dental
September 19, 2021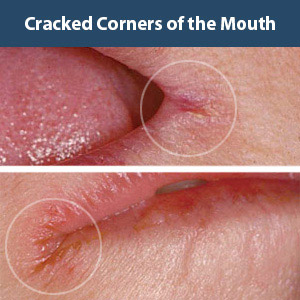 In addition to the usual tooth and gum problems, dentists also see patients with soft tissue infections in and around the mouth. One of the more common of these is the irritation or "cracking" of the corners of the mouth.
Formally known as angular cheilitis (or perleche, a French word, meaning "to lick"), cracked mouth corners are localized irritations made worse by saliva accumulation or an accompanying yeast infection. They're prominent among children and young adults who drool during sleep or while wearing orthodontic braces.
Older adults can also develop cracked mouth corners because of deep wrinkle lines around the mouth ("marionette lines") or tissue irritation from wearing dentures. Teeth loss, especially in the back of the jaws, can weaken facial support leading to collapse of the bite, which can contribute to angular cheilitis.
The condition can cause anything from minor discomfort at the mouth corners to a yeast infection that spreads throughout the mouth and throat. Whatever the symptoms, treatment usually begins with antifungal medication in the form of a mouthrinse or a topical ointment. The dentist may also prescribe a steroid ointment like zinc oxide paste to control inflammation and serve as a barrier against infection.
If the infection has spread beyond the mouth corners, patients may also need to use an antibacterial mouthrinse (usually chlorhexidine) to clear up the infection and help prevent a relapse. Besides cleaning their appliances with chlorhexidine, denture wearers with angular cheilitis should also take their dentures out at night to reduce the chances of a reoccurrence.
Along the same vein, patients who contend with frequent cracked mouth corners and who have missing teeth should have those teeth replaced by some form of restoration. If that involves dentures, it's important to maintain a good fit with them to reduce the chances of tissue irritation. And patients with deep wrinkle lines around their mouth may be able to lessen them through dermatological treatment.
Even though cracked mouth corners rarely pose a major health problem, the discomfort they cause can be a drag on your daily life and activities. Remember that you don't have to suffer—a visit to your dentist could start you on your journey toward relief from this irritating problem.
If you would like more information on angular cheilitis and similar mouth conditions, please contact us or schedule an appointment for a consultation. You can also learn more about this topic by reading the Dear Doctor magazine article "Cracked Corners of the Mouth."
By Tanglewood Dental
September 09, 2021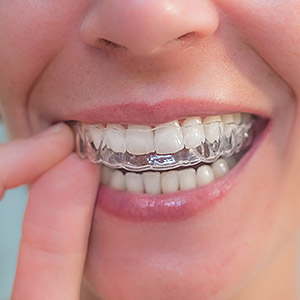 Advanced cosmetic dental techniques are helping people around the world achieve their dream smiles. But long before many of these procedures existed, straightening teeth with braces could make a big difference in a person's appearance.
Improving a smile isn't the primary reason a person should undergo teeth straightening—a poor bite can lead to an unhealthy mouth. Misaligned teeth set up conditions in which you're more prone to diseases like tooth decay or gum disease. Correcting a bite should be first and foremost about protecting your dental health.
Even so, realigning your teeth can lead to a more attractive smile—and it's often necessary first before undergoing other cosmetic restorations. Think of it like renovating a house. You usually need to fix a faulty foundation before you start building an addition.
That's why it's always a good idea to get a complete dental exam before undertaking cosmetic work. There may be underlying problems that should be treated first. If that includes a poor bite, your next visit will most likely be with an orthodontist. Using advanced diagnostics, they'll determine what kind of bite problem you have and what it will take to correct it.
In years past, that meant braces. But now patients have another option: clear aligners, a series of clear plastic trays based on the individual patient's teeth. Each tray in the series is worn for about two weeks in succession, each new tray taking up where the other tray left off moving the teeth. Not only are they nearly invisible to observers, they can be removed for eating, cleaning or special occasions.
On the cosmetic front, straightening your teeth may be all you need to realize a more attractive smile. But orthodontics can also be part of an overall "smile makeover" that may include other cosmetic procedures, usually performed after realigning the teeth. In this case, it's often necessary to coordinate orthodontic treatment with these other procedures, especially if it's necessary to remove some teeth.
Whether it stands alone or is part of an overall makeover plan, straightening teeth can be a game changer when it comes to your appearance. Not only will it help you have healthier teeth and gums, it could give you the new smile you desire.
If you would like more information on orthodontic treatment, please contact us or schedule an appointment for a consultation. You can also learn more about this topic by reading the Dear Doctor magazine article "The Magic of Orthodontics."