Posts for tag: snoring
By Tanglewood Dental
July 09, 2017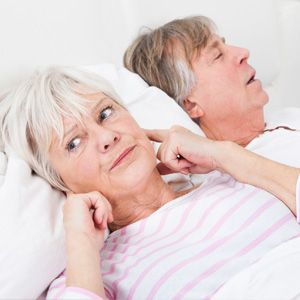 Your nightly snoring has become a major sleep disturbance for you and other family members. But it may be more than an irritation — it could also be a sign of sleep apnea, a condition that increases your risk for life-threatening illnesses like high blood pressure or heart disease.
Sleep apnea most often occurs when the tongue or other soft tissues block the airway during sleep. The resulting lack of oxygen triggers the brain to wake the body to readjust the airway. This waking may only last a few seconds, but it can occur several times a night. Besides its long-term health effects, this constant waking through the night can result in irritability, drowsiness and brain fog during the day.
One of the best ways to treat sleep apnea is continuous positive airway pressure (CPAP) therapy. This requires an electric pump that supplies constant pressurized air to a face mask worn during sleep to keep the airway open. But although effective, many patients find a CPAP machine clumsy and uncomfortable to wear. That's why you may want to consider an option from your family dentist called oral appliance therapy (OAT).
An OAT device is a custom-made appliance that fits in the mouth like a sports mouthguard or orthodontic retainer. The majority of OAT appliances use tiny metal hinges to move the lower jaw and tongue forward to make the airway larger, thus improving air flow. Another version works by holding the tongue away from the back of the throat, either by holding the tongue forward like a tongue depressor or with a small compartment fitted around the tongue that holds it back with suction.
Before considering an OAT appliance, your dentist may refer you to a sleep specialist to confirm you have sleep apnea through laboratory or home testing. If you do and you meet other criteria, you could benefit from an OAT appliance. There may be other factors to consider, though, so be sure to discuss your options with your dentist or physician to find the right solution for a better night's sleep.
If you would like more information on sleep apnea treatments, please contact us or schedule an appointment for a consultation. You can also learn more about this topic by reading the Dear Doctor magazine article "Oral Appliances for Sleep Apnea."
By Tanglewood Dental
December 16, 2014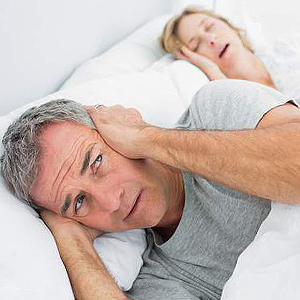 Do you still feel tired or unfocused even after a full night's sleep? Do others complain about your snoring? It's possible these are signs that you may have sleep apnea.
Sleep apnea is a condition in which you stop breathing while you sleep. Your brain will awaken you to breathe, although you may not consciously realize it since the waking period can be less than a second. But it does disrupt your sleep rhythm, especially during the all-important deep sleep period called Rapid Eye Movement (REM). These disruptions don't allow your body to receive the full benefit of sleep, hence your lack of energy and focus during the day.
One of the most common causes for sleep apnea is the collapse of soft tissues near the throat as they relax during sleep that restrict the airway. Snoring is an indication this may be occurring: air vibrates rapidly (and loudly) as it passes through this restriction when you breathe in.
As your dentist, we're well-trained in the anatomy and function of the entire oral structure, and qualified to offer solutions for sleep apnea. If you've been diagnosed with sleep apnea (after a complete examination, including an observation session at a sleep laboratory), we can then help you decide on a treatment approach. The following are three such options, depending on the severity of your sleep apnea.
Oral Appliance Therapy. An oral appliance you wear while you sleep is a first line treatment for mild or moderate sleep apnea. The appliance, which we custom design for you, helps hold the lower jaw in a forward position: this moves the tongue and other soft structures away from the back of the throat, thereby opening the airway.
Continuous Positive Airway Pressure (CPAP). Intended for more moderate to severe forms of sleep apnea, a CPAP machine produces continuous air pressure to the throat through a mask you wear during sleep. This forces the tongue forward and the airway open.
Surgical Intervention. These procedures remove excess tissue that may be obstructing the airway. Due to its invasiveness and permanent alteration of the throat area, surgery is reserved for patients who haven't responded to other therapies in a satisfactory manner.
Whether mild or severe, it's possible to effectively treat sleep apnea. If successful, not only will you benefit from better sleep and greater alertness, you'll also improve your long-term health.
If you would like more information on treating sleep apnea, please contact us or schedule an appointment for a consultation. You can also learn more about this topic by reading the Dear Doctor magazine article "Sleep Disorders & Dentistry."
By Tanglewood Dental
March 31, 2012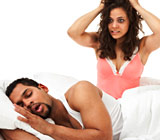 Scientists don't know much about sleep even though it has been extensively studied. We do know that several hours of deep, restful sleep per night are essential for a healthy life.
Many people remain tired and unrefreshed, even after a full night's sleep. About a third of them are affected by sleep related breathing disorders (SRBD). Dentists can play a significant role in helping patients overcome these disorders, which range from frequent snoring to severe Obstructive Sleep Apnea (OSA). If you think you may have such a disorder, read on.
Under normal conditions, your upper airway is open, allowing air to flow from your nose, through your throat, and into your lungs. If you suffer from SRBD, you experience frequent reductions in the flow of air to your lungs during sleep. You may not be aware of it, but sometimes your breathing may even stop for brief periods. These reductions happen when your tongue and other soft tissues in the back of your throat collapse backwards and block your upper airway or windpipe. You may briefly awaken as many as 50 times per night because of these breathing lapses. These brief awakenings, called micro-arousals, keep you from reaching the deep stages of sleep your body needs.
The resulting reduced oxygen flow to your heart and to your brain can cause serious damage. You will also be tired during the day and experience a lack of energy, even if you sleep for seven or eight hours per night. This constant drowsiness puts you at greater risk for accidents.
Because dentists generally see their patients at six-month or other regular intervals, we are in a good position to screen and refer patients with suspected SRBD to physicians for diagnosis and treatment. Dentists can also treat SRBD in a number of ways.
One of these is Oral Appliance Therapy (OAT), in which a device that looks something like an orthodontic retainer holds your lower jaw in a forward position relative to your upper jaw, preventing your tongue and soft tissue from collapsing into your airway.
Another consists of breathing equipment called Continuous Positive Airway Pressure (CPAP). The CPAP is a mask connected to a machine that pushes air into your lungs.
Other treatments include oral surgery or orthodontia. The goal of these techniques is to increase the volume of air passing through your upper airway by pushing your tongue forward.
Medical insurance usually covers the cost of much of these treatments.
Contact us today to schedule an appointment to discuss your questions about sleep disorders and their treatments. You can also learn more by reading the Dear Doctor magazine article "Sleep Disorders and Dentistry."