Posts for category: Uncategorized
By Tanglewood Dental
August 31, 2015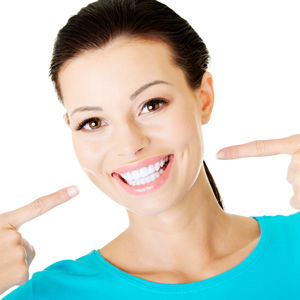 There are many reasons why teeth may need a whitening treatment to achieve an appealing brightness: what we eat and drink, natural aging, genetics, and the lack of dedication to oral hygiene can all play a role in how we look.
For vital (living) teeth, there are basically three different options for teeth whitening, and we'd be happy to help you decide which is right for you:
In-office tooth whitening: The fastest way to get your smile radiant. A high concentration of a peroxide gel solution is applied directly to the tooth surface. Gums and other soft tissues are completely protected for your safety. This technique is excellent for whitening deep surface stains as well as general tooth whitening. This professional treatment requires the least amount of time to achieve the desired whiteness.
The professional take-home option: Custom-made bleaching trays are prepared by our office. This technique is convenient and less expensive, but the desired whiteness will take longer to achieve than the in-office option.
Over-the-counter products: These offer the least expensive option but use weaker whitening agents. For example, whitening strips, like the ones advertised on television, are popular and easy to use but will generally take the most time to achieve the desired success. Also, even agents that are not the strongest available may cause damage to teeth if used inappropriately and without professional supervision.
While there are normally no serious side effects after professional whitening treatments, there is a potential risk of tooth sensitivity and gum irritation. If either one or both of these occur, it should disappear within a few days.
It should come as no surprise that bleaching is not permanent. The whiteness will fade eventually depending on your diet, habits, hygiene, etc., but it usually will last at least six months — more often up to two years. Obviously, if you avoid drinking coffee, tea, or red wine, don't smoke, and have a diligent oral hygiene routine your results may last longer.
Advertisements for teeth-whitening products are everywhere. If you have any questions about what you see, or simply want to do a reality check on their claims, please contact us or schedule an appointment for a consultation. You can learn more about this topic by reading the Dear Doctor magazine articles "Teeth Whitening: Brighter, Lighter, Whiter...," and "Important Teeth Whitening Questions Answered."
By Tanglewood Dental
May 16, 2014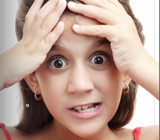 Tooth wear, especially on biting surfaces, is a normal part of aging — we all lose some of our tooth enamel as we grow older. Even primary ("baby") teeth may show some wear before they're lost. But there's also excessive, premature tooth wear caused by disease or abnormal biting habits. This type of wear is cause for concern and action before it leads to tooth loss.
Normal tooth wear occurs because of what teeth naturally do — bite and chew. When teeth come together as we eat they generate a modest amount of force: between 13 and 23 pounds. Our teeth also make brief contacts hundreds to thousands times a day. Again, this produces force, though not to the extent we see with biting and chewing: somewhere between 0.75 and 7.5 pounds. These glancing contacts are actually good for dental health because they provide needed stimulation to the teeth and jaws that help the body maintain healthy bone and tooth attachments.
But parafunctional (outside the normal function) habits like teeth grinding or foreign object chewing can greatly increase the generated force, up to 230 pounds. These may result in noticeable symptoms like fractures or loose teeth, but not always — the damage may not be noticeable until much later in the form of excessive tooth wear.
These parafunctional habits aren't the only cause for excessive tooth wear; tooth decay can weaken the tooth structure, making it more susceptible to wear. And, some restorative materials used for fillings may also affect the rate of wear.
Because excessive tooth wear may or may not present with immediate symptoms, it's important to maintain regular dental checkups to monitor the condition of your teeth. Our training and experience helps us identify signs of excessive tooth wear and, depending on the extent of damage, work with you on a treatment plan. You should also keep us informed about oral habits, especially teeth grinding, thumb sucking or foreign object chewing (toys, nails, pencils, etc.).
Your teeth will wear as you grow older. By keeping a close eye on your teeth, we'll help you keep that wear at a normal rate.
If you would like more information on preventing excessive tooth wear, please contact us or schedule an appointment for a consultation. You can also learn more about this topic by reading the Dear Doctor magazine article "When Children Grind Their Teeth."
Welcome to the Blog of Tanglewood Dental!
Whether you are an existing patient or searching for a dentist in the Oakville area, we're excited you are here. With the dental industry advancing, we recognize the importance of keeping our patients and visitors up to date with all of the new and exciting things taking place in our practice.

As we move forward with our blog, we hope to promote dental awareness as a vital part of your healthy lifestyle. Here you will find a variety of articles and topics including dental news, advancements in dental technology and treatment, practical dental health advice and updates from Dr. Pandya.

We hope you find our blog to be helpful, engaging and informational to ensure your best dental health.

As always, feel free to contact us with any dental questions or concerns.

--The Tanglewood Dental Team